Guest Book
"What an amazing week of our Honeymoon ! Perfect balance of outdoors luxury in our own Basque valley."
"what a beautiful place, we haven't slept so well ever !! Will recommend to everyone..."
Don't just take our word for it...
"we had a wonderful time here and the girls had a blast camping ! As this is the only time they have camped - they are spoilt for life !..."
"thankyou for a truly special week spent cocooned in the round of your yurt. We have loved living so close to nature whilst enjoying all the beauty of the landscape and towns around us..."
"we had been so looking forward to our week's Yurting but the reality has surpassed all expectations...We will take home some fantastic memories - the scenery around Bardos is breathtaking, we have to return to visit all the places we've missed on this visit."
"the beach at Bidart was great - lovely rockpools, big surf, lifeguards..."
"toasting marshmallows over the fire, star gazing and cricket hunting. A perfect family holiday' a blend of luxurious facilities & stunning natural setting."
"highlights included:
*jumping in the waves at Biarritz
*visiting the Guggenheim in Bilbao
*sipping coffee in the square of Bayonne's cathedral
*toasting marshmallows on the fire
*the market and dinner on Friday evening at La Bastide Clairence..."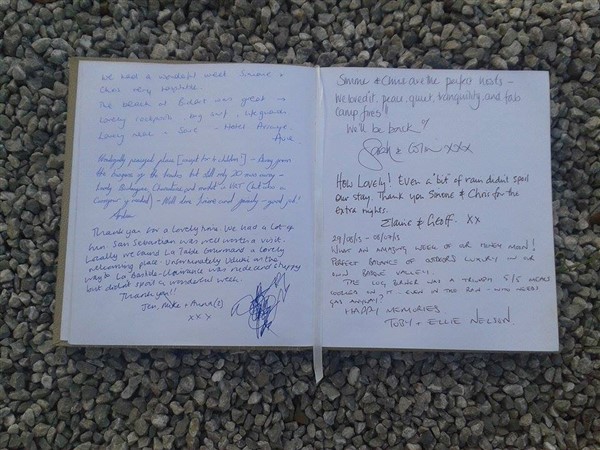 "the area is perfect for days out; we particularly loved hot chocolate at Bayonne, the town of San Sebastian & beaches at Anglet."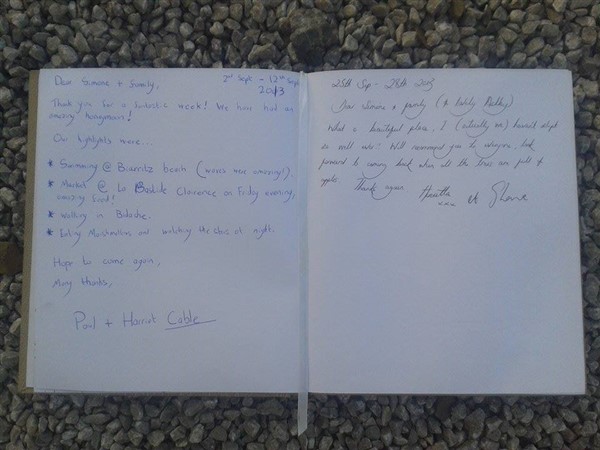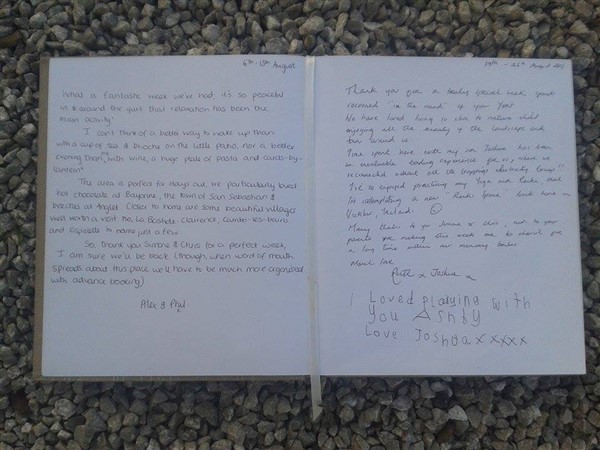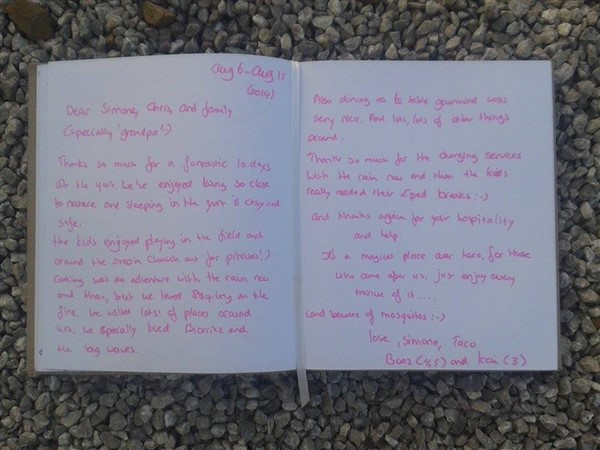 "it's a magical place over here, for those who come after us, just enjoy every minute of it..."